Late Check-in @ Reef Lodge Backpackers
Please ensure you phone us BEFORE 6PM on the day, for your late arrival.
You will get a Security box number and the code. Please follow these steps to
get your key and find your room @ Reef Lodge
Box #
Code ####
1: When you get to the Reef Lodge Backpackers find the blue door with the Octopus.
2: Look to the left of the this door you will see 7 black and grey security boxes.
3: Find the security box you were allocated numbered 0, 1, 2, 3, 4, 5 or 6.
4: Dial the four digit code into the security box you were given over the phone.
5: Push the little black button down and open the front of the security box.
6: Your key and a map of the hostel with your room marked is inside the box.
7: Take the key out of the box and close the security box.
8: Use the key from the box to open the door with the Octopus on it.
9: Use the map to help locate your room.
10: There is a sign just inside the "Octopus door" to show you where your room is.
11: All doors are marked with door numbers.
12: Use the same key you have removed from the box to open your room door.
N.B.
"THIS CODE DOES NOT OPEN THE BLUE DOOR!"
"DO NOT GO TO THE GREEN LOCKERS"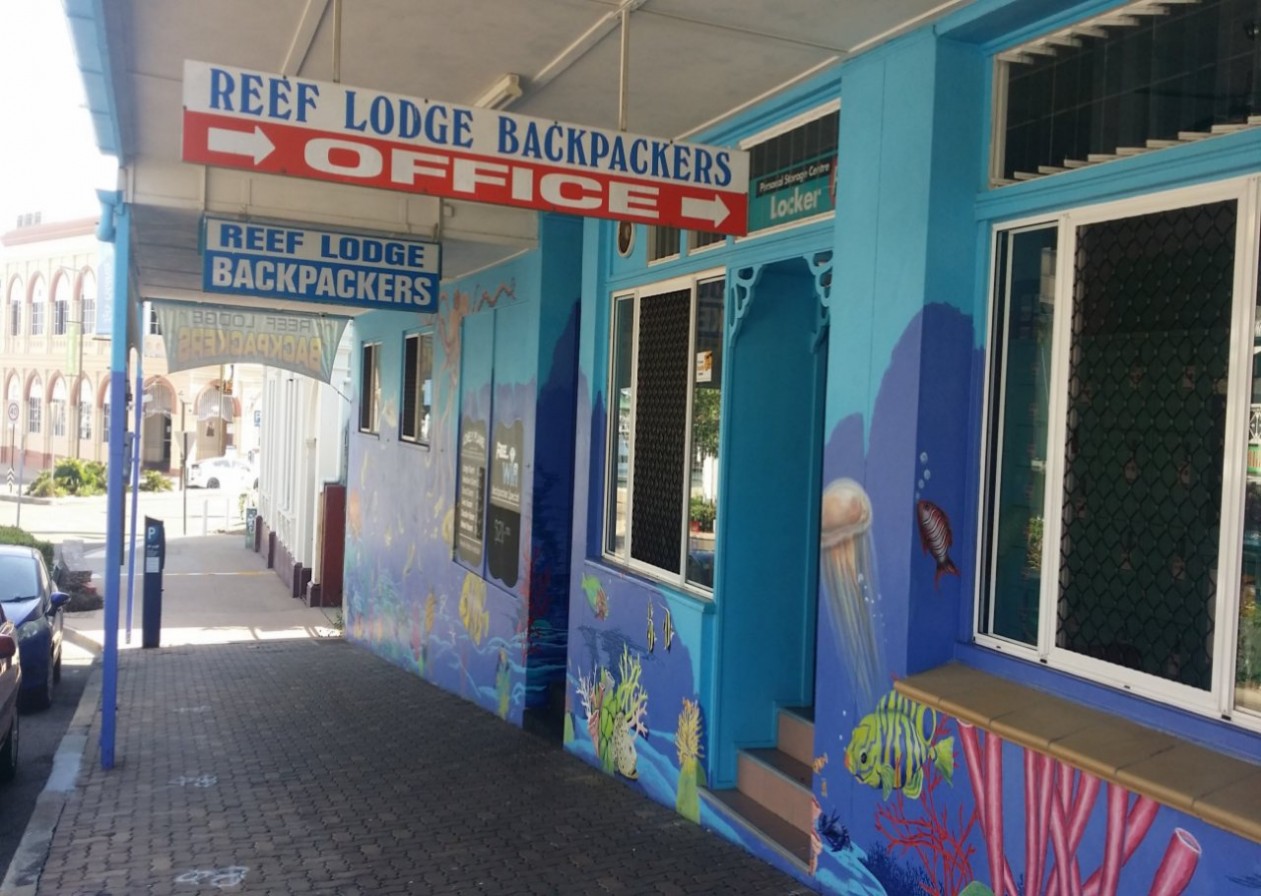 Go to the dooor with the " Octopus" on it: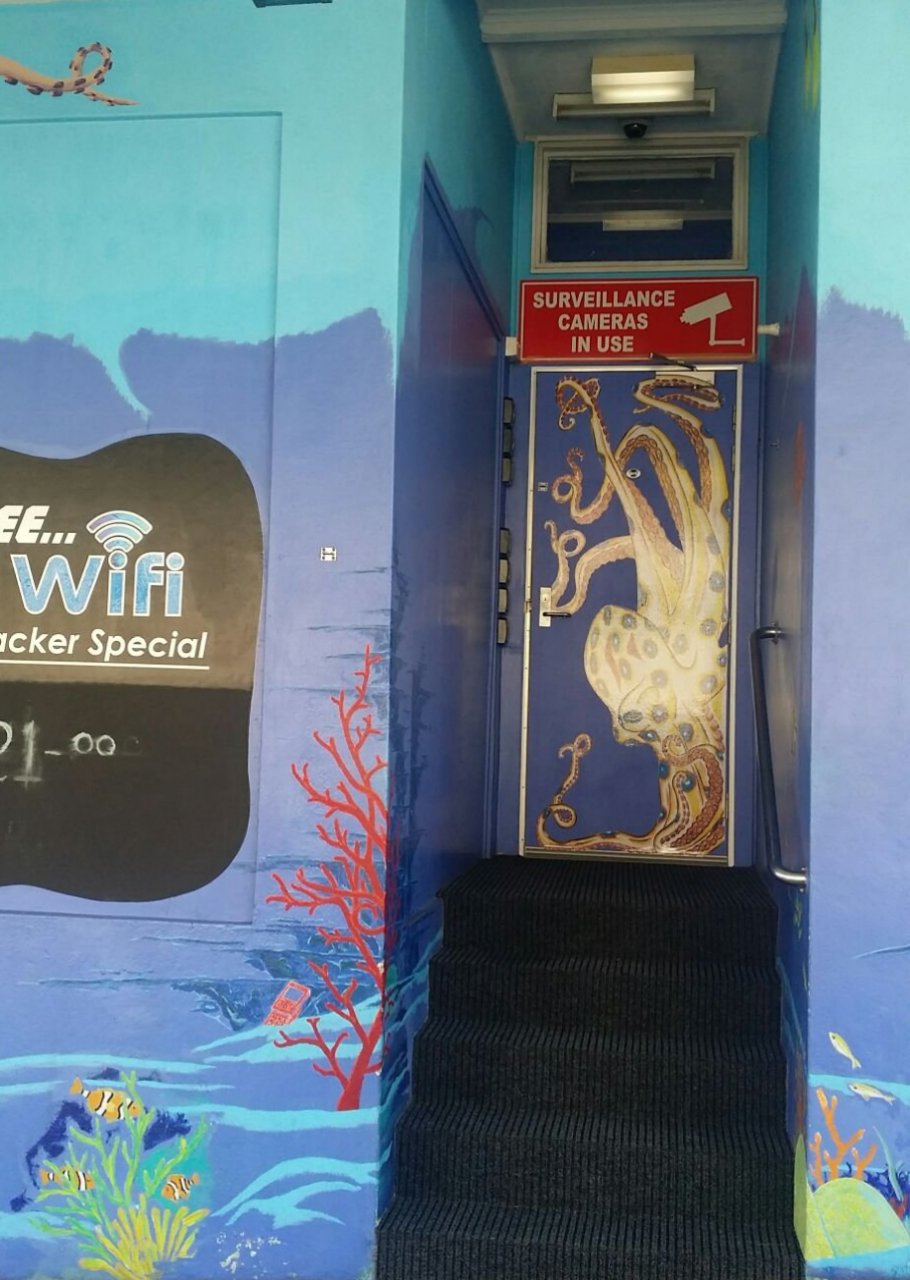 Left hand side of the door are 7 security box's: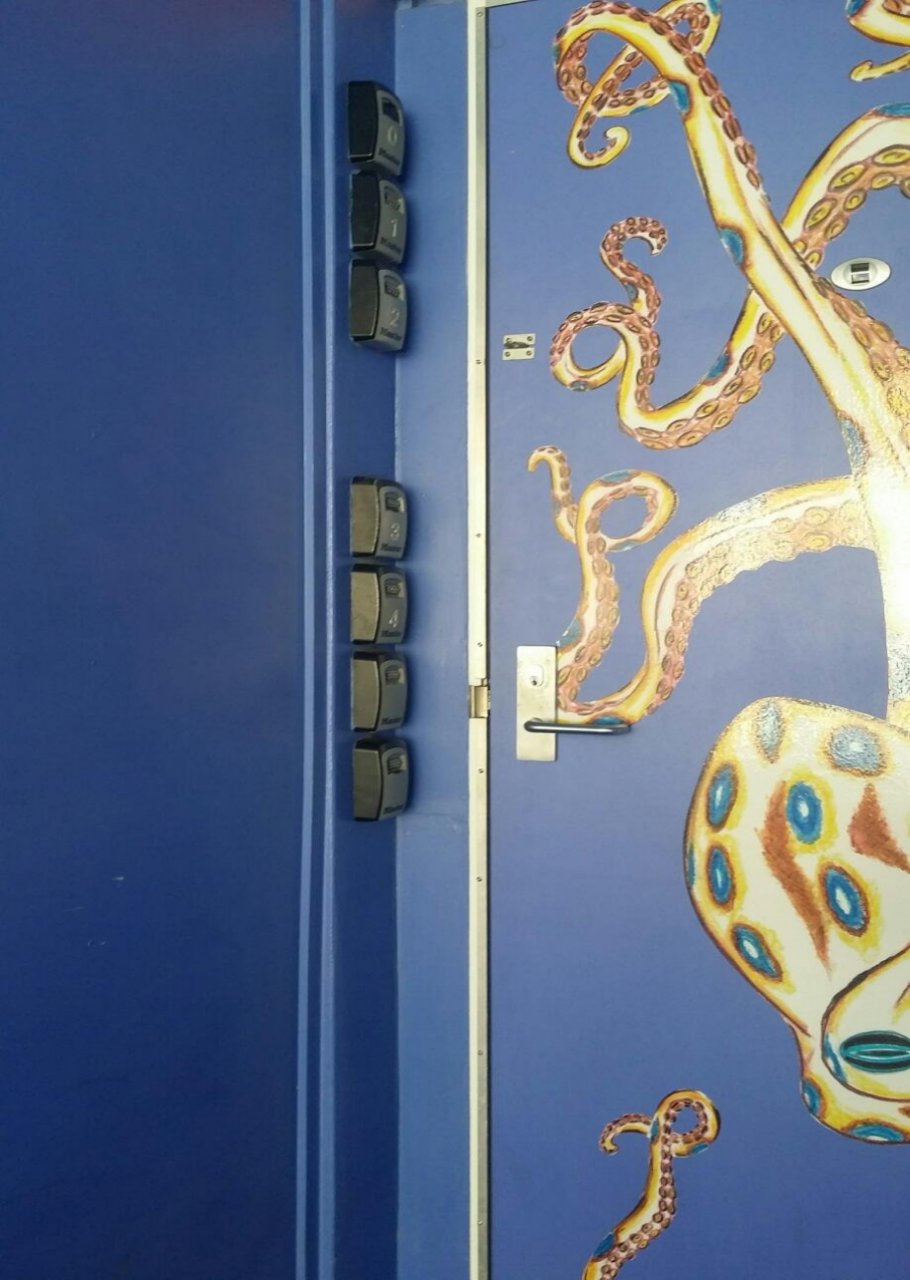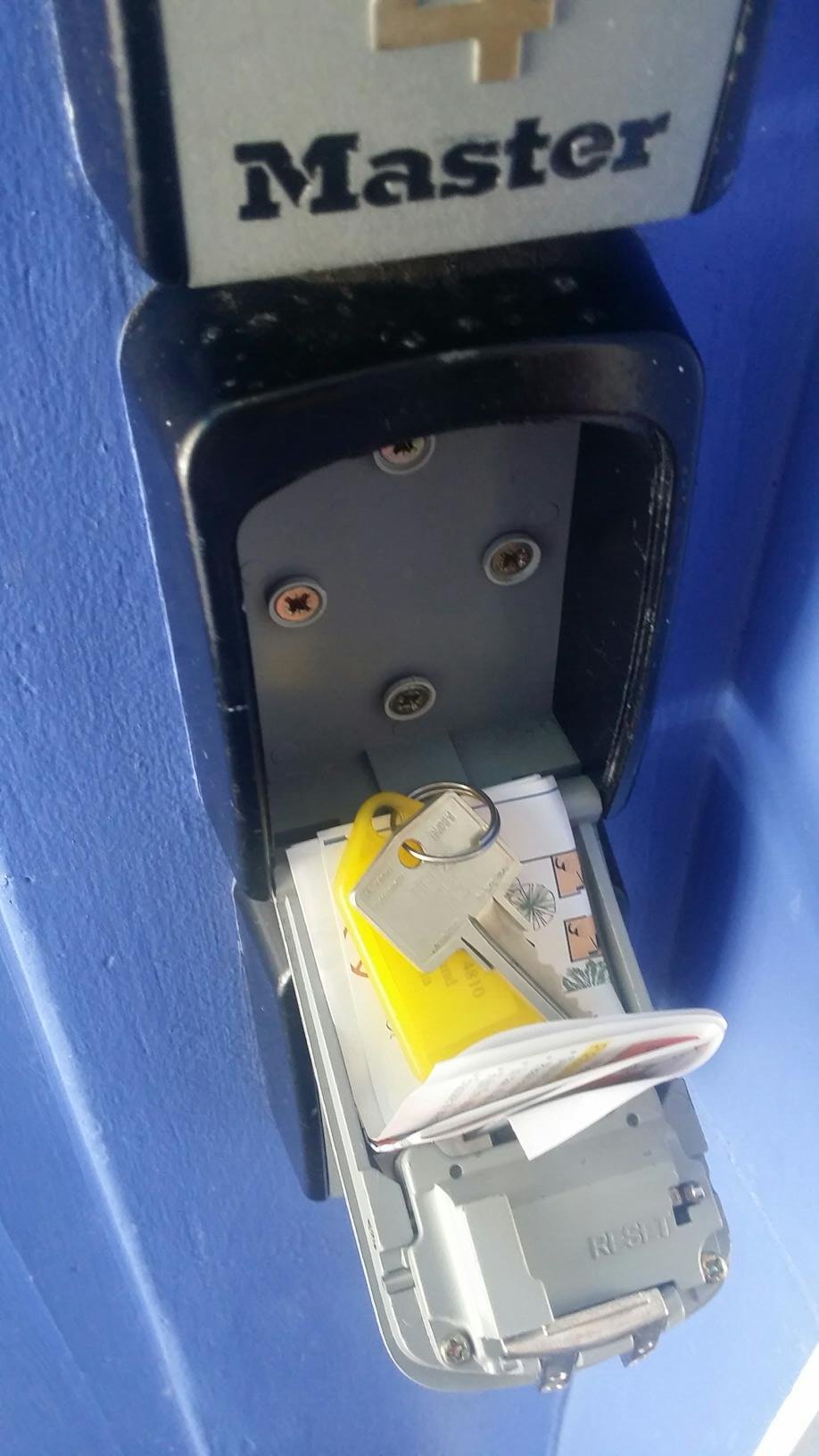 ---