Welcome to Reef Lodge in Townsville
Reef Lodge Backpackers Townsville is possibly one of the most affordable and cheapest accommodation options in the city. With it's funky building style and little nooks where you can escape to, this property is a home away from home, for the layed back Adventure Backpackers...... Reef Lodge was reviewed as being "like a little village in the heart of the city." We are the most centrally located budget accommodation with only a short 500m walk to the award winning "Stand" beach front, as well the closest to the "Magnetic Island" ferry, Greyhound and Premier bus terminal are less than 500m walk. Reef Lodge has again been awarded "Certificate of Excellance" from Trip Advisor.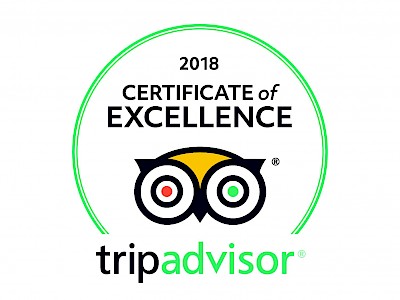 So if you are looking for quiet, relaxed accommodation, then this may be the place for you. Catering to the budget travelers and backpackers who want a clean tidy no-fuse place to stay in Townsville. Only 500 meters from what the city has to offer, Reef Lodge is situated close to everything you need for a great stay in the Capitol of North Queensland. The CBD, Greyhound, Oz Experience, Magnetic Island ferry terminal, Reef HQ, Museum and Cultural Centre are within a few minutes of Reef Lodge, as well the nightclub street is just around the corner. You will find our 2.5 km beautiful beach front called "The Strand" only five minutes away. Best at sunset and sunrise. Reef Lodge is not a party hostel and we have built a reputation on being a quiet, laid back place where you can chillout,relax and recharge...................
Translate
Book Now
Facilities
Would have to be the nicest Youth hostel in Townsville going by on line reveiws, this backpacker's accommodation has internet café, free wi-fi, games room, pool table, public lockers, air con, gym, BBQ, TV area, clean rooms and friendly staff. We have free sugar tea and coffee we do not offer free meals although we do have vouchers for cheap meals. Also cheap meal and drink vouchers, night club passes and cheap movie tickets.
Tours & Activities
Discover attractions Townsville and Magnetic Island have to offer. Reef Lodge Youth Hostel can point you to free adventures you can have in Townsville.
Rooms / Prices
Looking for the cheapest accommodation or backpacker hostel in Townsville. As rated by "Lonley Planet" the best Youth hostel backpackers in Townsville, Reef Lodge accommodation has internet café, Free Wi-Fi, games room, lockers, air con, gym, BBQ, clean rooms and friendly staff, budget accommodation townsville, as well personel lockers in dorms, Just bring your own lock. Also a great place to stay for a magnetic island daytrip.
Reef Lodge is a beautifully maintained hostel with a laid back atmosphere right in the heart of the city centre. The dorms are air-conditioned, comfortable and clean; bathrooms are spotless with new fittings and hairdryers and the kitchen is well equipped. There is a games room/gym and with a pool table plus a couple of cosy TV lounges. Internet access is available in the courtyard ($5 per hour) and there are laundry facilities. Security is very good and the reception staff are wonderfully kind and helpful

BUG Review Rated @ four stars ****
"Fantastic Hostel"
My friend and I stayed one night in this great hostel and I can't say a bad word about it! It is ideally located, close to the
ferry terminal to Magnetic Island, the Greyhound bus stop and the airport shuttle! The hostel itself is very clean we stayed
in an eight bed dorm which was very clean and comfortable! The woman on the front desk was also lovely. Overall I would
definitely recommend this hostel to anyone!

Cara - 5 of 5 stars Trip Advisor
The cruisy atmosphere at Townsvilles best hostel extends from Buddhist sculptures and hammocks strewn through the gardens to an outdoor cinema with swinging lounges and more than 1200 DVD's. There is a games room with bench presses free weights and a retro video game machine (space invaders Frogger Paceman ... very cool) The sizable kitchen. dorms and private rooms are all spotless.

Lonely planet
Reef Lodge Guest book
I definitely recommend this hostel! It's in a great location, close to everything. The rooms and the kitchen were clean. You
can relax in two common areas and it really feels like the second home. I stayed there for 3 months or so, I didn't really
count my days, but i could never complained about anything. And Dean and his family are very friendly, just to let you know.
Thank you!

Stefanie from Germany